We recorded some new music, and here it is! Our brand new EP -
Chronicles Of Ridiculous

.
(Now playing - Nanna Mcbanging)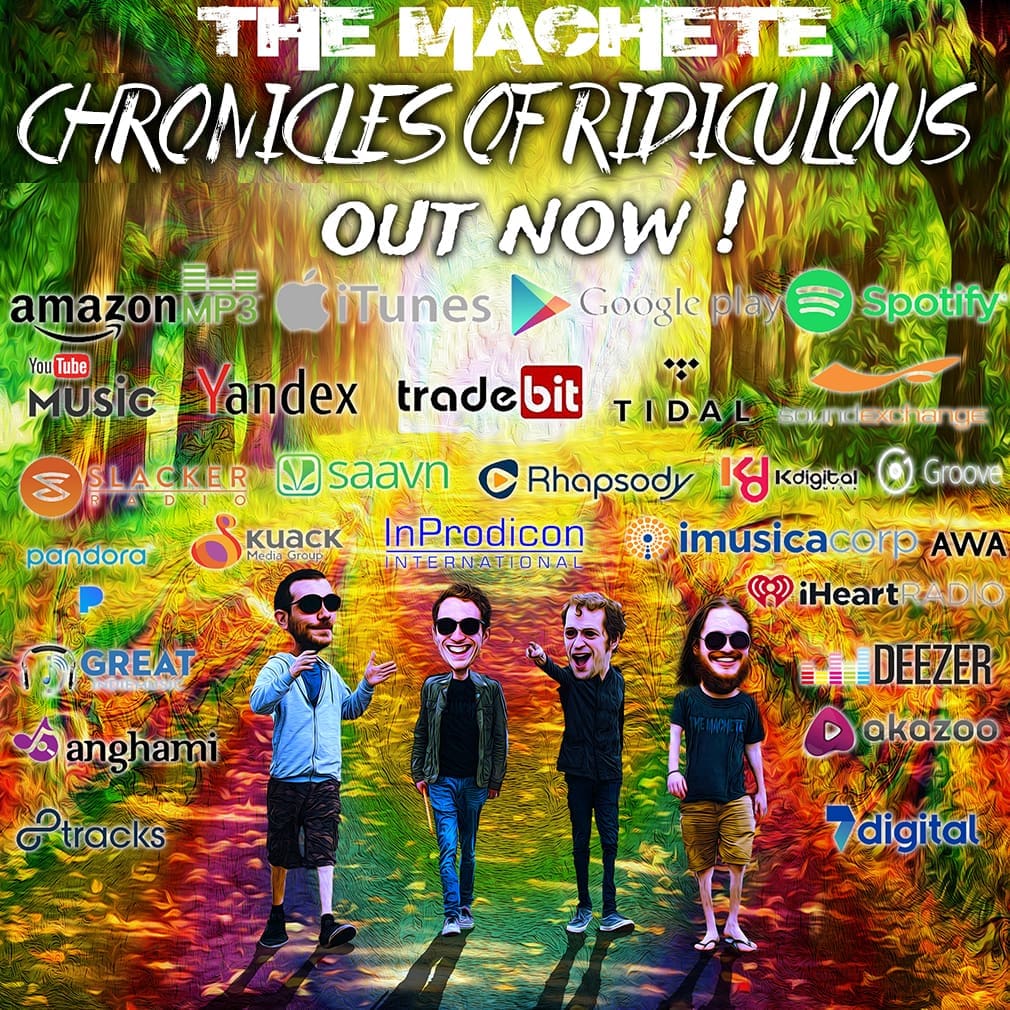 (On mobile? ^ click > to play)
Play when you like
The best way to enjoy our new EP is directly from us here.
If you like what you hear and believe in our spirit then join
us on our mission to spread love to the world through music.
Click the button below to get started
Like what you hear? Let us know!
You never really know what the next thing to take you brilliantly by surprise will be. Something about certain presentations of music, certain forms of expression, the certain exercising of creative freedom, combined explosively to offer this new and exciting array of sound that completely wins you over. That's exactly the case with The Machete.
- Rebecca Cullen - Stereo Stickman
Unique and apart from almost everything else out there today – The Machete make a highly-skilled, precise and captivating style of music that always reveals the amount of passion the UK-based band puts into their every move. - SleepingBagStudios
The album has a very cohesive sound and all the songs seamlessly tie into one another, as the band was very careful to sculpt a really nice and consistent production approach for this release. The structure of the band follows their proven formula of edgy drums, funky bass, and wide acoustic guitar to always knock it out of the park with every arrangement idea. The song titles are also pretty amusing and really add some great vibes to the music!
- Peter Vidani
You really can't go wrong with The Machete. They've been in session a couple of times before for Russell Hill's Country Music Show and they've always done themselves proud. Their EP's are a bit tasty too. The same is true of their gigs because you can't stop yourself from joining in with the merriment and having a bit of a dance. - Russell Hill's Country Music Show, Express FM