Victorious Festival 30 minutes there and back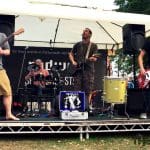 Victorious festival 2017.  Madness, Stereophonics, Maximo Park, Feeder, Band Of Skulls, The Machete.
That's right, this year we will be playing at 12 p.m Saturday on the Rhino AV Acoustic Stage.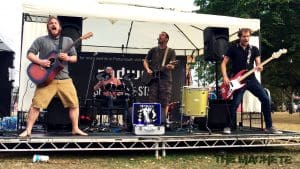 What I love about Victorious, aside from it being on home soil and taking me all of 30 minutes to get from my house to the stage,  is the amount of stuff there is to do.
Spread across Southsea seafront there are spectacular views of the Solent and the many sea forts.
Massive ships, the beach and historic monument Southsea Castle. Lots to see and do beside the seaside, beside the sea.
What impressed me most about Victorious Festival is the free Kids Arena.
It's a mini festival for kids. Peppa Pig and George story, which I know my little girl is going to love. Paw Patrol, anyone unfamiliar with Paw Patrol it's an animated kids show. A team of cyborg puppies lead by a human boy, each with their unique ability.  They have cool gadgets that come out of a backpack which they control with their mind. Popular items include a siren, a digger claw, a  jet engine for flying about.  It's actually pretty cool.
They'll be making personal appearances throughout the day, I'm looking forward to see if they go full character and walk around on all fours. I'll call phony if they don't.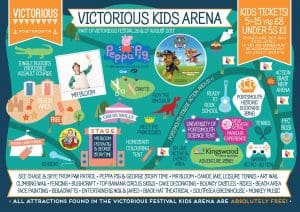 In the Kingswood adventure Zone there's rock climbing, bushcraft, you can make a dream catcher! I mean, the kids can make a dream catcher.
Action blast NERF Arena which is like one big battle royale with Nerf guns. If you want a more chilled kids area experience head to beach zone and make sandcastles or just sit and relax on the huge sandy beach.
Karaoke for kids, Ready 2 Rock school, which is so awesome to have at a festival.
My favorite place in the kids arena, Gaming Retro Button. Retro video game consoles hundreds of games hours of fun, even if Eva doesn't agree. Eva is my 18 month old daughter, this will be her third time at , Victorious Festival, although I suspect this time she won't be asleep the whole day.
Matt